Misty Morning Mark II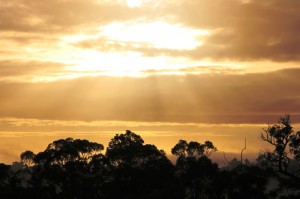 A week after the last misty morning, she turned it on again.  The mist got heavier and heavier after sunrise.  I took over 100 photos of all the amazing scenes round the property.  Because of the mist, the brightness of the rising sun was diffused.   The silhouettes of the trees were stunning.
I particularly loved the image below with Shorty on guard.