Went to Mow a Meadow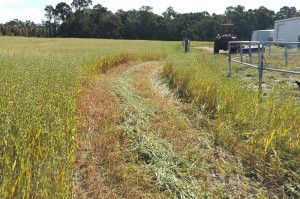 One girl and her dog went to mow a meadow and was doing really well until one of the skid plates fell off at the second corner. My wonderfully kind neighbour brought his drum mower and rake up on the back of his old Dodge truck in the morning. I had put the forks on the tractor so was ready to lift them off when he got there. It took a couple of hours to grease up the machines, but I was ready to go in the afternoon. One of the skid plates had just been welded back on and it was sitting a bit lower than the other one. After it fell off I spent a bit of time online looking at farm machinery forums and in many places it was referred to as an optional skid plate, so I decided that as long as I adjusted the mower properly so it was completely level, a single skid plate would be enough to stop the blades digging into the ground.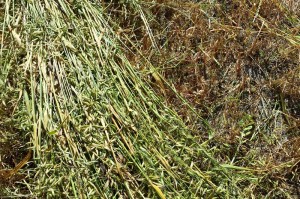 Fingers crossed for tomorrow as the hay is ready for cutting.