Smudge Soap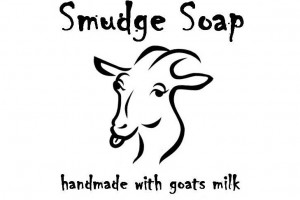 With Smudge producing almost 4 litres of milk a day, I had to find ways to make use of it, so I decided on soap.
See website for more details http://www.smudgesoap.com.au/
The nourishing properties of goat's milk can help soothe skin irritations and conditions such as psoriasis and dermatitis.
The (obviously) handmade all natural soap is made with my own fresh goat's milk, with equal amounts of Wulura extra virgin olive oil and coconut oil, all saponified with lye.  I sometimes add a few extras for variety, like ground oatmeal or honey, lavender petals and essential oils or Marri sap/kino and powdered sandalwood.
With no palm oil, Sodium Lauryl Sulfate, harsh detergents, parabens or fragrance, the soap is popular for delicate and sensitive skin.
I sell Smudge Soap at Origins Market Busselton and online at the Capricopia Farm Shop.
The bar soap is priced at $5 per 100g and comes in 3 sizes.
Due to popular demand, I have added a liquid goat's milk soap to the range. This is made from equal parts of goats milk, Wulura extra virgin olive oil, sunflower oil and coconut oil saponified with lye then dissolved into filtered rainwater. This natural, moisturising, multi-use wash can be used for hands, hair and body (and will even wash the dishes). The natural sugars in the milk give a honey/caramel scent to the soap. The liquid soap is $15 per 250ml or $11 for 150ml in foamer bottle.
Contact me for more information. buy online now, or like us on Facebook